The PACIFIC BOOKER MINERALS Story...

Back in the 1960's, the west-central part of British Columbia, northeast of Smithers, was humming with mining activity. Numerous properties were being discovered and several major companies had moved in to operate mines such as Granisle and Bell. Flush with its success in developing the Kidd Creek Mine in Timmins, Ontario, Texas Gulf Sulphur, a late arrival saw an opportunity for a deal in the Hearne Hill property, which was discovered and owned by Peter Bland.
The $100,000 Boulder...
In 1967, a bulldozer on the site turned up a huge boulder laden with copper, gold and silver. Texas Gulf immediately paid an unprecedented cash downpayment of $100,000 for an option agreement on the Hearne Hill property. Twelve drill holes later the company hadn't found the high grade copper-gold-silver mineralized breccia it was anticipating. Metal prices were fluctuating, companies were re-trenching, and Texas Gulf sold the property back to Bland. Today, part of the $100,000 boulder sits outside the Smithers Museum, a testament to mother nature's capriciousness.

In the late 1980's, Noranda, which already owned the Bell and Granisle Mines, optioned Hearne Hill to drill the breccia zone. The Bell mine was running out of ore, and Noranda was looking for a new source of high-grade ore. But drilling on the known high-grade zone did not yield what Noranda was looking for, and Hearne Hill was returned to Bland.

In 1992, Bland and Chapman sold Hearne Hill again, this time to BOOKER . In 1994, drilling indicated a previously undiscovered high-grade copper-gold-silver mineralized breccia assaying 2 to 3 times higher than those cut in earlier drilling. It was northeast and contiguous to the copper-gold-porphyry outlined by Texas Gulf back in the 1960's.

The Morrison property was also discovered in the early 60's by Noranda's exploration group during the initial rush of porphyry copper exploration in the Babine Lake region. Noranda completed six drilling programs from 1963 to 1973 for a total of 95 holes.

No further drilling was done until Pacific Booker Minerals optioned the property in October, 1997. As advised by our independent Qualified Persons, in order to comply with National Instrument 43-101, Pacific Booker Minerals completely redrilled the Morrison deposit between January 1998 and July 2002. In April, 2004, Pacific Booker purchased the Morrison property and is currently working on the Feasibility Study.

It is anticipated that Morrison will be an open pit mining operation with an ore production rate in the order of 25,000 tonnes per day or about 9 million tones of ore per year (see 170 page report of August 11, 2004 under news releases section for more information).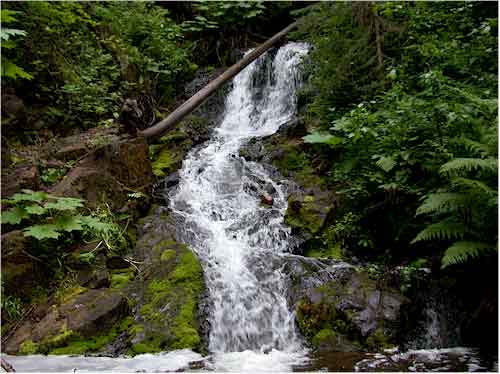 Contact us for more info